Hey there, Been really busy creating my biggest ever matching wedding invitation suite templates!
You'll find pretty much every complimentary stationery item possible...but of course if there is anything not included that you'd like I will happily create it for you (contact me via zazzle mail or pipgerard@gmail.com)
Here it is... the main color being navy with pink and orange/apricot watercolour flower accents.
I've used the stunning font Cantoni by Debi Sementelli throughout.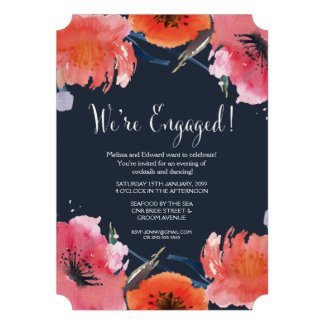 Navy Watercolor Floral Engagement Party Invite