Don't want the hassle of having to hand write dozens of christmas cards this year?
Want something personalized and professional that will impress all your friends and family? Why not try using one of my new design templates I've created to make your own unique, one of a kind custom made christmas greetings this year?
All you have to do is type over the example text under the 'Personalize It' heading to see the text on the card preview change before your eyes. You can even add your own recent family photo on some. Then when you're happy and ready to print and you've double checked the spelling and details... just add to cart and it will be posted to you anywhere ... worldwide!!
Check out some of the reviews below the items on zazzle to see how impressed so many previous customers were with the quality and service.
Get on it now to be super organized this christmas.
Vintage Photo Green Chevron Xmas Christmas Card by Pip_Gerard
See other Chirstmsa Invitations
Vintage Modern Gray Flourish Xmas Christmas Card Customized Photo Card by Pip_Gerard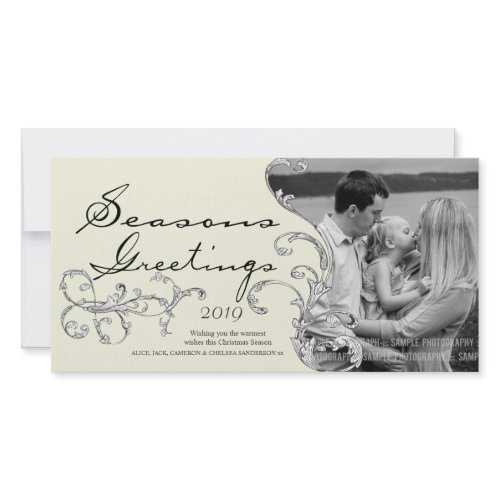 Vintage Flourish Xmas Christmas Phot Card Template Photo Card Template by Pip_Gerard
Happy Holidays Xmas Christmas Photo Card Template by Pip_Gerard